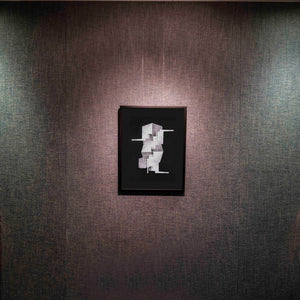 Cut Eight
Sale price Price $389.00 Regular price $453.00 Unit price / per
"Cut Eight" by Noah D.
2019
54x42x2.5 cm
Price includes frame, as pictured.
Noah D. is a London based architectural photographer. His art practise draws heavily from his work as a commercial photographer. In his "Cut" series, Noah de-constructs London's most iconic brutalist architectural spaces and using the method of cutting and collage reconstructs their forms into paper cut-outs that take on an almost sculptural form in 2-D. Each of these works are unique, and hand constructed by the artist.
We recommend buying and displaying the cut-out's as a group of 3 at least as the forms draw and converse with each other. The forms are subtle and meditative. For London residents they may draw emotions of familiarity and nostalgia. This series of artworks are versatile and would fit well in most spaces. They are especially apt for compact spaces like meeting booths, home offices or pods of focus work.