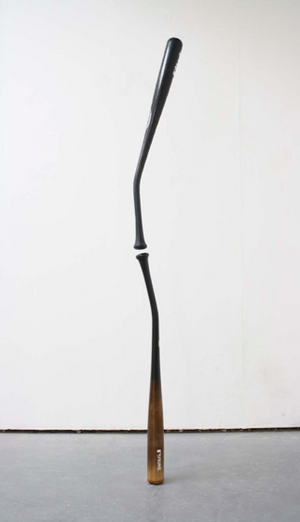 "Counterweight"
Sale price Price $2,589.00 Regular price Unit price / per
"Counterweight" by Anthony H.
Size: 163 x 20 x 20 cm
Medium: Two steam bent Louiseville Slugger MLB baseball bats
The formations Anthony creates examine the relationships between the body and its surrounding structures through looking at force, equilibrium, temporality and materiality. "My primary interest lies in the juncture when solidarity is subverted and these formal properties become their opposites; where change occurs or an order is disturbed. This for me holds some of the paradoxical dualisms that surround us as human beings," says Anthony. His sculpture "Counterweight" is a product of this research interest and careful experimentation.